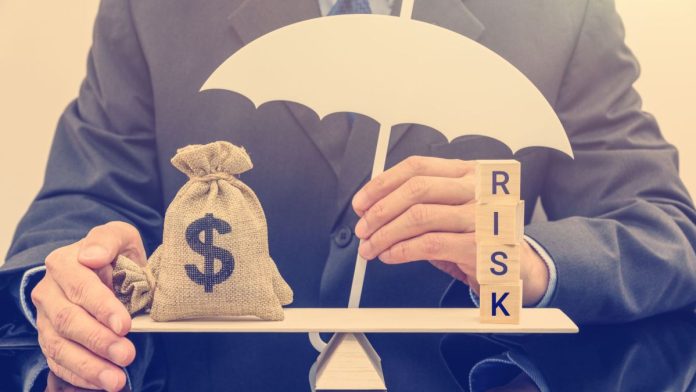 - Sponzor članka -

Introduction to Insurance Fraud Investigation
Insurance fraud is a widespread problem that costs the insurance industry billions of dollars each year. As a result, insurance companies have become increasingly vigilant in their efforts to identify and combat fraudulent claims. Insurance fraud investigation plays a crucial role in uncovering fraudulent activities and ensuring that legitimate claims are paid out. In this comprehensive guide, we will delve into the world of insurance fraud investigation, exploring the different types of fraud, the role of private detectives in the investigation process, the importance of surveillance, the techniques and tools used, collaboration with law enforcement agencies, loss prevention strategies, common challenges faced, and the training and certifications required to become an insurance fraud investigator.
Types of Insurance Fraud
Insurance fraud can take many forms, and it is essential to understand the different types to effectively investigate and prevent fraudulent activities. The most common types of insurance fraud include fraudulent claims, staged accidents, premium fraud, and identity theft. Fraudulent claims involve policyholders intentionally submitting false information or exaggerating their losses to receive a larger payout. Staged accidents occur when individuals deliberately cause accidents to make fraudulent claims for personal injury or vehicle damages. Premium fraud involves policyholders providing false information to obtain lower insurance premiums. Lastly, identity theft occurs when fraudsters use stolen identities to purchase insurance policies and file claims under false names. By recognizing these various types of fraud, insurance fraud investigators can develop targeted strategies to detect and prevent fraudulent activities.
Understanding the Role of a Private Detective in Insurance Fraud Investigation
Private detectives play a vital role in insurance fraud investigation, assisting insurance companies in gathering evidence to substantiate or debunk suspicious claims. Their expertise in conducting covert investigations, analyzing evidence, and uncovering fraudulent schemes makes them invaluable assets in the fight against insurance fraud. Private detectives employ a variety of investigative techniques, such as background checks, surveillance, interviews, and forensic analysis. They work closely with insurance adjusters, law enforcement agencies, and legal professionals to build strong cases against fraudsters. By leveraging their skills and experience, private detectives contribute significantly to the success of insurance fraud investigations.
The Importance of Surveillance in Insurance Fraud Investigation
Surveillance is a critical component of insurance fraud investigation, as it provides irrefutable evidence to support or refute a claim. Insurance fraud investigators utilize various surveillance techniques to monitor the activities of individuals suspected of fraudulent behavior. They may conduct physical surveillance or employ modern technology, such as video cameras and GPS tracking devices, to gather evidence. Surveillance allows investigators to document the actions of claimants, identify inconsistencies or discrepancies, and uncover fraudulent activities. By capturing footage or photographs of individuals engaging in activities inconsistent with their claimed injuries or losses, surveillance plays a crucial role in exposing insurance fraud.
Techniques and Tools Used in Insurance Fraud Investigation
Insurance fraud investigators employ a range of techniques and tools to uncover fraudulent activities. These include background checks, data analysis, forensic accounting, and digital forensics. Background checks help investigators verify the identities and backgrounds of claimants, ensuring that the information provided is accurate. Data analysis involves scrutinizing large volumes of data to identify patterns or anomalies that may indicate fraudulent behavior. Forensic accounting allows investigators to examine financial records and transactions to detect fraud schemes. Additionally, digital forensics enables investigators to retrieve and analyze electronic evidence, such as emails, social media posts, and digital documents. By utilizing these techniques and tools, insurance fraud investigators can effectively gather evidence and build strong cases against fraudsters.
Collaborating with Law Enforcement Agencies in Insurance Fraud Cases
Collaboration between insurance fraud investigators and law enforcement agencies is crucial to combatting insurance fraud effectively. Law enforcement agencies possess the legal authority and resources necessary to conduct formal investigations, make arrests, and prosecute fraudsters. Insurance fraud investigators work closely with law enforcement agencies to share information, provide evidence, and assist in the prosecution of fraudulent individuals. This collaboration ensures that fraudulent activities are dealt with appropriately and serves as a deterrent to potential fraudsters. By joining forces, insurance fraud investigators and law enforcement agencies send a clear message that insurance fraud will not be tolerated.
Preventing Insurance Fraud through Loss Prevention Strategies
While insurance fraud investigation plays a crucial role in identifying and combating fraudulent activities, prevention is always better than detection. Insurance companies employ loss prevention strategies to mitigate the risk of fraud. These strategies include robust underwriting procedures, fraud awareness training for employees, data analytics, and the use of fraud detection software. By implementing these preventive measures, insurance companies can identify potential red flags, detect suspicious activities early on, and prevent fraudulent claims from being paid out. Loss prevention strategies not only protect insurance companies from financial losses but also serve as a deterrent, making it more challenging for fraudsters to succeed.
Common Challenges Faced in Insurance Fraud Investigation
Insurance fraud investigation is not without its challenges. Fraudsters are becoming increasingly sophisticated, making it more difficult to detect and prove fraudulent activities. Additionally, privacy laws and ethical considerations can limit the methods investigators can use to gather evidence. Moreover, the sheer volume of claims and limited resources can pose challenges in conducting thorough investigations. Insurance fraud investigators must stay abreast of the latest fraud schemes, continuously improve their investigative techniques, and utilize technology to overcome these challenges. By addressing these obstacles head-on, investigators can enhance their effectiveness in uncovering insurance fraud.
Training and Certifications for Insurance Fraud Investigators
Becoming an insurance fraud investigator requires specialized training and certifications. Various organizations offer training programs and certifications that equip individuals with the necessary knowledge and skills to excel in this field. These programs cover topics such as fraud awareness, investigative techniques, legal considerations, and ethical standards. Some certifications, such as the Certified Insurance Fraud Investigator (CIFI) designation, validate an investigator's expertise and professionalism in insurance fraud investigation. By obtaining the appropriate training and certifications, individuals can enhance their credibility and increase their chances of success as insurance fraud investigators.
The Significance of Insurance Fraud Investigation in the Insurance Industry
In conclusion, insurance fraud investigation plays a vital role in protecting the integrity of the insurance industry. By uncovering fraudulent activities, insurance fraud investigators ensure that legitimate claims are paid out, preventing financial losses for insurance companies and policyholders alike. Through effective collaboration with law enforcement agencies, the use of surveillance techniques, and the application of advanced tools, insurance fraud investigators are at the forefront of the fight against insurance fraud. By implementing robust loss prevention strategies and continuously improving their skills through training and certifications, investigators can stay one step ahead of fraudsters. Insurance fraud investigation is not only a crucial aspect of the insurance industry but also a noble profession that helps uphold justice and fairness in the world of insurance.